Modern Fence offers 3 types of Gate Stops for your needs. Made of either Stainless Steel or Mild Steel, these gate stops are made to last.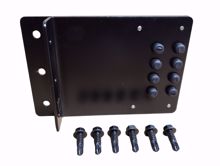 KMS-GSB-6
To prevent hinge failure caused by a gate that is pushed "into the opening", the 6" Gate Stop provides a strong, secure means to provide a bump stop on the leading edge of your gate. Designed to be strong enough for heavy railroad passenger traffic. Integrated molded bumpers help prevent damage.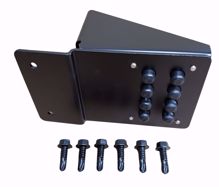 KMS-GSB-90
This stop is designed to attach to your gate post and prevent your gate from "hyper-extending" your hinge. Hydraulic self-closing hinges like the D & D Sure Close break when opened too far. This heavy duty stop is made with mild steel and made for high traffic areas to prevent that. Integrated molded bumpers help prevent damage.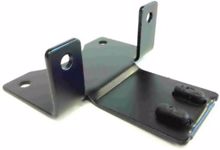 KSS-STOP
Use on vinyl, wood, or ornamental fence to prevent the #1 cause of hinge failure. No more gates going the wrong way through the opening! Stainless steel, available in black or white, comes with screws for mounting.